---
Photo possibly by the Australian News and Information Bureau.
Preserved by Hamish Lindsay, scanned by Colin Mackellar.
Laurie Turner

,

Telemetry – photographed in the Ops area on 3 May 1973 by Hamish Lindsay.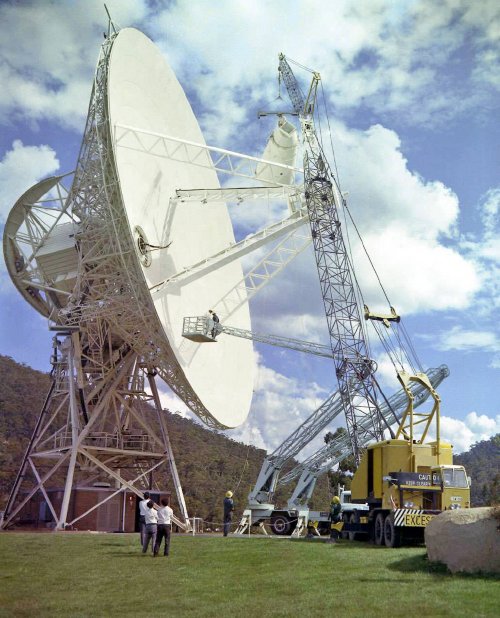 There were times when the whole feedcone had to be removed which meant borrowing the crane and another cherry picker from Tidbinbilla. Here you can see the feedcone swinging out out from the dish before being dropped to the ground.
Photo and text: Hamish Lindsay.
(Notice someone on top of the feedcone.)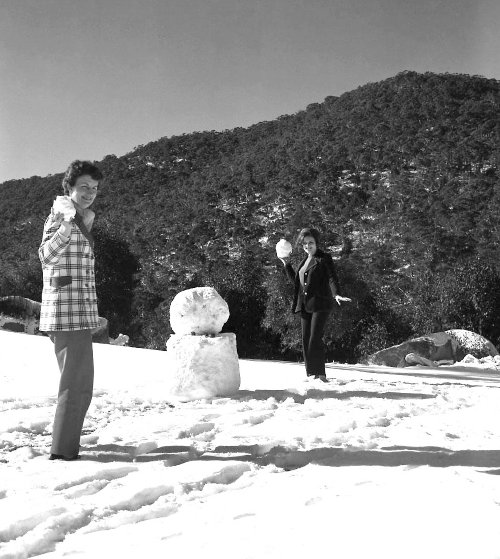 The TSS Secretaries Judy Wise (left) and Lisa Jensen making use of a good snowfall in August 1971.
Photo: Hamish Lindsay. Scan: John Saxon.
---
Back to the People section.
Back to the home page.